New In The Studio: 10x10 Series
Figure + Form x Iridescent Collection
For the start of my summer collection, I've been exploring the interaction between six different pieces, all 10x10 in size. Because I hardly ever work in a square format, I knew this would be an exciting challenge for me, especially when focusing on the human form. Through the initial sketches, I knew I had wanted these forms to remain bold in contrast and retain a cropped composition. Each pose in this square cropping leads your eye to focus on a different narrative, telling a story about the figure's intentions and emotions.
Originally, I had created all six pieces as figures. Something felt off, and honestly a little boring. Vague. When I hung them as a group, they hardly spoke to me. As soon as I become uninterested in a project, I know it calls for change.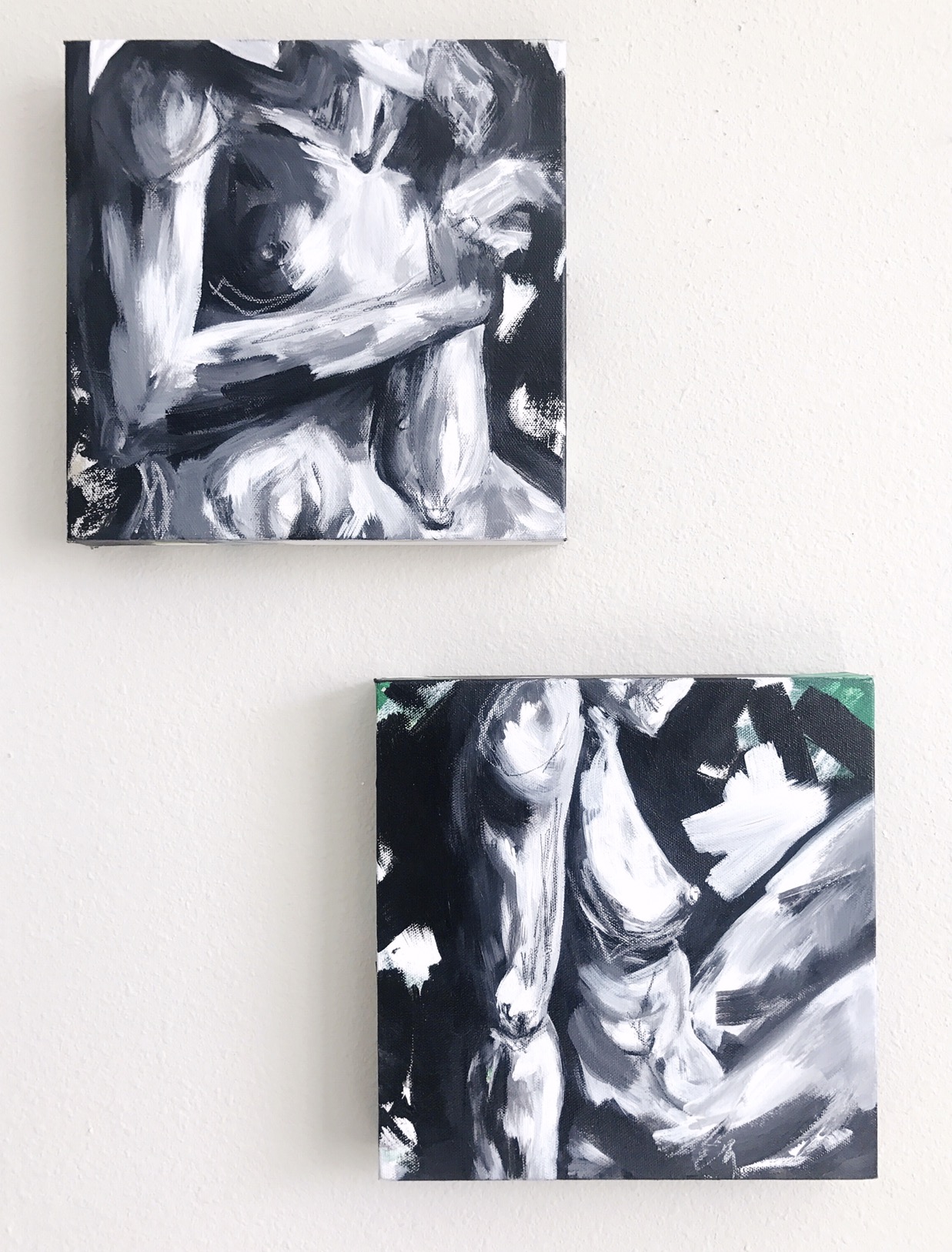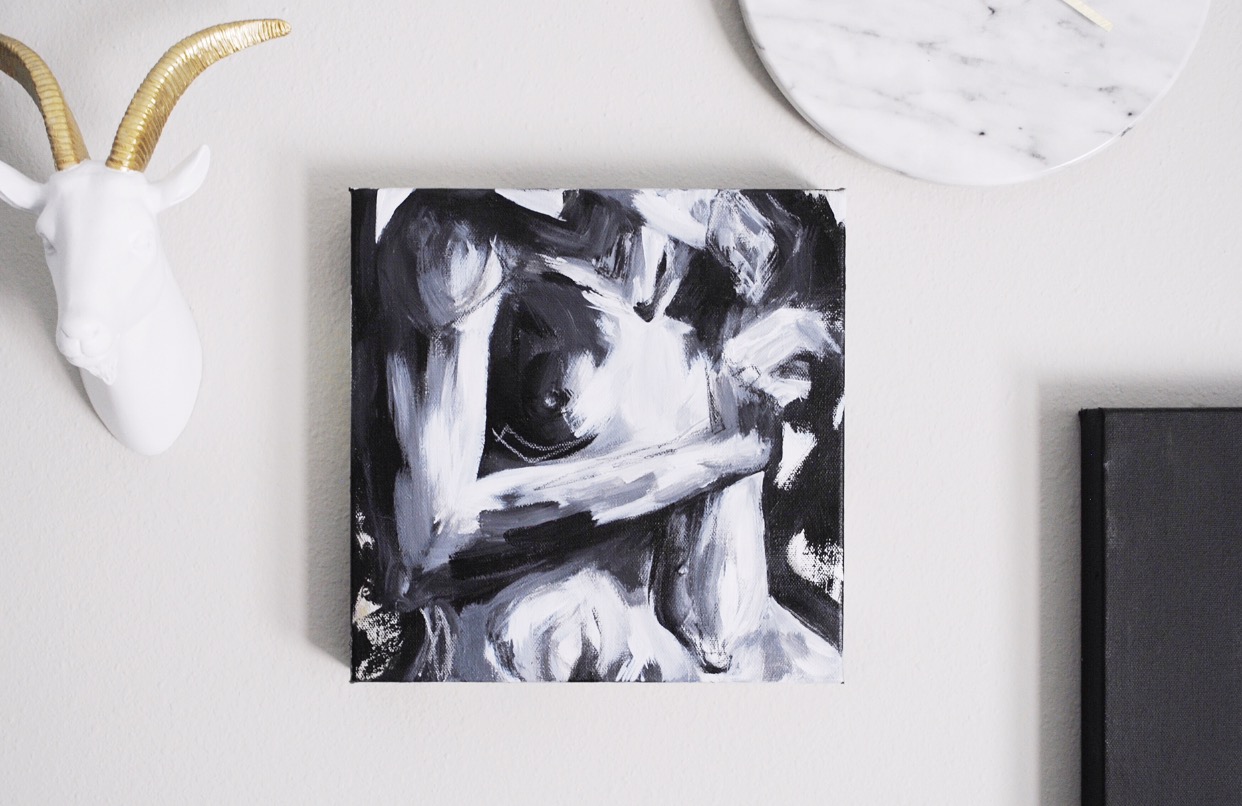 During this same time frame, I had been working through an abstract commission based off of the iridescent paintings. I began daydreaming about expressive and figurative overlapping, working together to create a harmony within a space. I grabbed my gesso and sorted out which three I would be re-working, and immediately felt a stronger connection to the project.
"These high-contrast, expressive little boxes are diverse, yet coincide. There are brushstrokes which embody movement, yet also stillness. Layers of black, white and grey that allow you to form a relationship to each piece."
The Figure and Form x Iridescent Collection release date will be announced soon. For inquires, please email srueterart.com